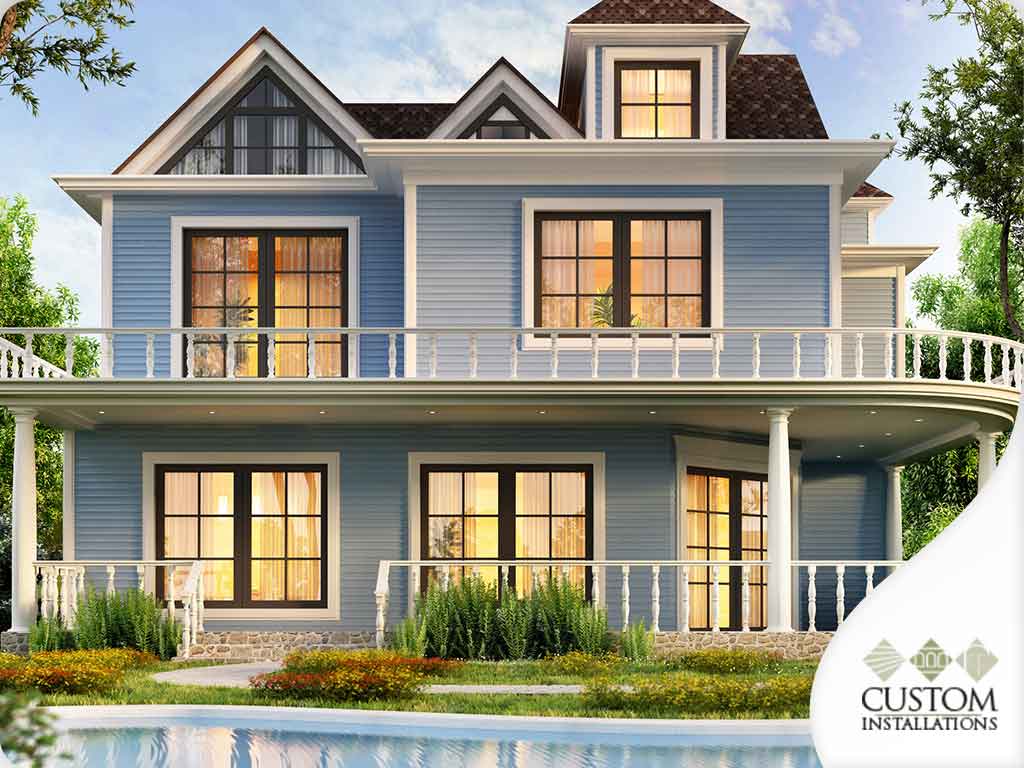 When it comes to the topic of your windows, not a lot of homeowners think it's possible to mix traditional with contemporary. However, you may be surprised to learn that this is not the case. In fact, your window replacement and siding contractor will tell you that picture windows, which is often seen as the most common contemporary window style, can actually pair well with classic window styles we all know and love.
Here are the four traditional window styles that you can combine with picture windows:
Casement Windows – Picture windows can't provide your home with ventilation; only a good view of the outdoors. So, how can you ventilate a room with only a picture window? The simplest solution to that is to install a pair of casement windows on both sides of the picture window to create a fresh and clean look while providing an adequate amount of ventilation to the room as well.
Bow Windows – Bow windows are large and have more openings compared to other window styles. Surprisingly enough, with their vintage and Victorian vibe, they suit picture windows well and can make them more appealing to look at without sacrificing ventilation and lighting. To install bay windows and picture windows in your home, turn to window and roofing services provider Custom Installation.
Bay Windows – Bay windows are a bit smaller compared to bow windows but despite this, they can still complement picture windows. In fact, since picture windows come in different sizes, you can place them at the center of the bay windows to get a more open view of the outdoors.
Double-Hung Windows – If you're looking to enhance both your home's interior and exterior aesthetic appeal, on the other hand, experts recommend that you pair double-hung windows with picture windows. This is because they can provide a broader and unobstructed view without sacrificing ventilation for your home.
Want to install new windows or a metal roofing system in your home? Simply turn to the pros of Custom Installation. When it comes to roof repair and window replacement projects, we are your leading service provider and we won't let you down! Give us a call at (847) 558-1967 or fill out our contact form to get a free estimate. We serve homeowners in Glenview, IL, and other nearby areas.