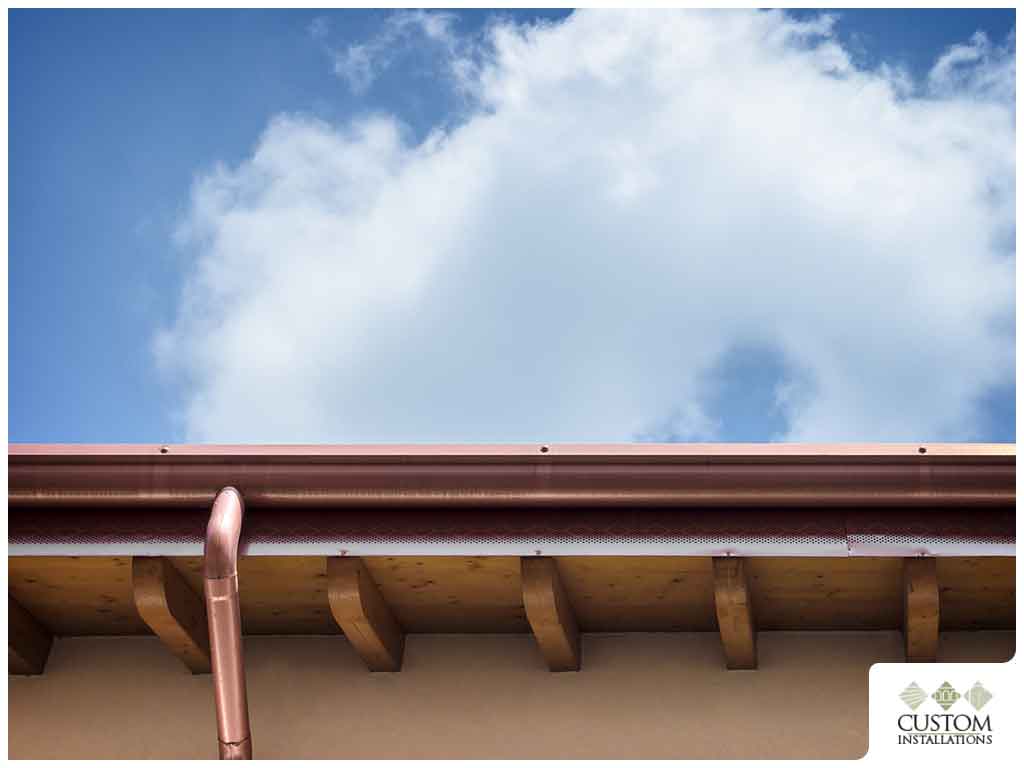 Installing one of our copper gutter systems can solve a lot of problems for your home. For instance, their unique appearance can add some curb appeal to a home that's having trouble standing out. Their custom construction can also greatly reduce the risk of gutter problems, protecting a home from water damage. They can also help restore and old home to its former glory.
1. You Need to Restore a Historic Home
Custom Installations Inc is an expert in historic renovations. We specialize in restoring old homes and allowing them to showcase their full potential. Certain kinds of old homes require certain gutter materials, made in different styles. If you want to be true to your home's original design, then you might need to install our copper gutter systems. Call us and schedule a consultation. We can help you plan your historic restoration.
2. Your Home Has No Curb Appeal
Copper gutters are the gold standard when it comes to metal gutters. They are beautiful and unique and they only get better with age. Copper gutters also fit in perfectly with any type of natural material. If your home has any stone, brick or wood elements then our copper gutters can complement these features. Copper gutters can greatly improve the appearance of a traditional or high-class house.
3. Your Current Gutters Can't Protect Your Home
Copper gutters are also the solution if you're worrying about clogs, leaks and other gutter problems. Our high-quality copper gutter systems are incredibly durable. They can last for decades with regular maintenance. Once you have our copper gutters installed, you'll no longer have to worry about rainwater management. We know how to correctly size and install gutter systems. No matter how hard it rains, our gutters will be able to handle it.
Custom Installations Inc can install high-quality custom-fit copper gutter systems for your home. We understand that every home is as unique as their owners which is why our gutter systems are tailor-made for the exact measurements of our customers' homes. This means that our gutters look better, last longer and perform better than ordinary gutters. Call us at (847) 979-522 to learn more about our services and products or to request a free estimate.