More homeowners are choosing home trim shades similar to their home siding color. The monochromatic look—where shades, tints and tones used on the home's exterior are all in the same hue—is an interesting concept, and a simple way to add style to a space.
It also makes selecting siding and trim colors a breeze, since you really only have to pick one. From there, you can use lighter or darker shades of the same color and easily achieve a harmony in the hues.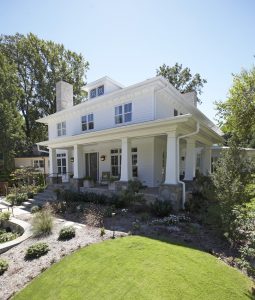 But what color family is calling your name? A bold red or orange, a calm blue or a chic neutral. Browse the James Hardie ColorPlus® Technology palette for families of colors that inspire you. Once you've narrowed in on your hue, you can feel secure knowing that James Hardie's ColorPlus Technology provides color that resists fading and lasts longer than a typical paint job or vinyl siding.
We've rounded up a few stylish Midwest homes with monochromatic siding and trim selections.
Fresh White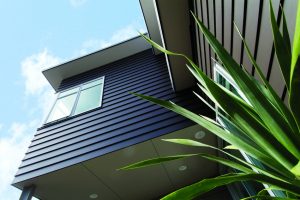 This American Foursquare is clad in HardiePlank® lap siding in Arctic White, with HardieTrim® boards in Arctic White. The bright historical home stands out on its stone foundation. The white siding with white trim looks regal and sophisticated.
Contemporary Gray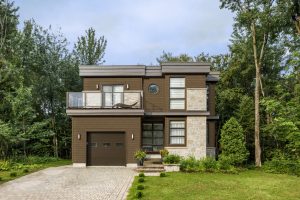 This modern dwelling is sided in Artisan® lap siding in Iron Gray. The homeowners decided to stick with one gray hue and it definitely adds to the home's modernist feel.
Distinguished Browns
This modern standout comes in shades of brown, with the HardiePlank lap siding in Chestnut Brown, the roof in a muddy brown hue and the earthy stone accents.
When going monochromatic with siding and trim colors, other materials like wood, stone or steel can add interest to your home.