The significance of choosing shingle colors for your roof extends farther than simple aesthetics. In fact, your color choice can, in some ways, be a little more important than finding the right material or roofing services for the job. Color can affect a roof's performance, energy efficiency and even contribute to your home's curb appeal and value.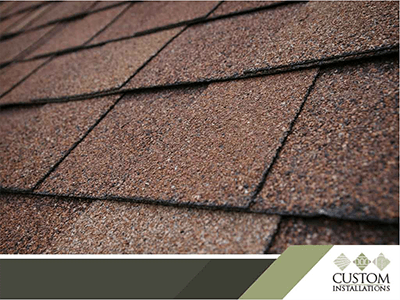 Let our roofing experts at Custom Installations offer you our best tips to keep in mind when making decisions about the color of your shingle roof.
Location, Location, Location
Illinois is generally a temperate region, getting hot and humid summers as well as cool winters. Choosing darker shades for your shingles can absorb plenty of heat during the daytime which could push your air conditioning to work harder to cool your home. Conversely, light-colored roofs are cooler in the summer but it may not be ideal during cold winter days. Ask your roofing and siding contractor for their best recommendations when it comes to exterior colors to maximize your energy efficiency.
Following Trends
Take a walk around your neighborhood and observe the roofs of homes in your area. What are the predominant hues that color the roofs of your neighbors? This could give you a fairly good starting point when choosing your own shingle color. Ultimately, the decision is up to you whether you want to stand out or follow suit.
Almost Half Your Home
Colors can make or break your home's overall appeal. In fact, whether you have shingles or metal roofing systems, color still plays a huge role for the value of your home. Your roof makes up about 40% of your exteriors. That's almost half of your entire house. Making the right decision is as crucial as choosing the right material or contractor.
Custom Installations can help you find the perfect shingle colors to round out your exterior renovation project. Give us a call today at (847) 979-5522 or fill out our online contact form to learn more about our services. We serve homeowners in Highland Park and other surrounding areas in IL.