Local Roofing Contractor Service
As roofing contractors, we know there are few things more important to your home's structural integrity than a solid roof. It's the first line of defense against the outside elements. A proper roof installation keeps both your family and possessions safe from wind, rain, snow, and sleet. Being a trusted roofing contractor, we provide a wide range of comprehensive services to help you protect, maintain and repair your roof since it is a critical aspect of your home.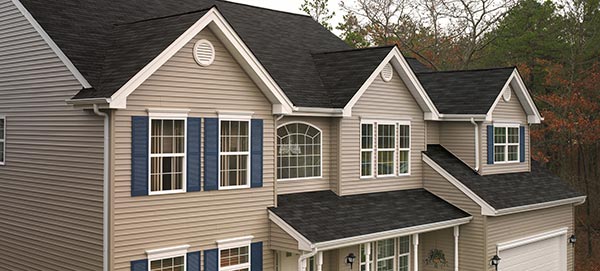 New Roof
It is always a tough call to decide when to get a new roof, especially when you aren't seeing any damage. Even though you may not have a leaking roof, that does not mean there aren't major issues to address. As a reliable roofing service, we understand the value of getting the most out of your roof. We offer comprehensive labor and installation warranties to make sure your new roof lasts throughout the Chicagoland and Metro Milwaukee seasons. Get a roof estimate from us today.
Roof Replacements
When your roof's shingles, shakes, or tiles begin to leak it is time to consider replacing your roof. A complete roof replacement is the best way to ensure your structure is protected at all times. We provide quality reroofing services at an affordable price. If you're not sure that your roof needs to be replaced, contact us for a free roof replacement estimate.
Our company has experience installing many of the most popular roof types:
Roof Repairs
When a complete replacement is not necessary, a roof repair is the next best step. Smaller leaks and patches of worn shingles can often be easily repaired or replaced with minimal disruption or inconvenience to the homeowner. When the home has experienced wind, storm or hail damage, a roof repair may also be needed to fully secure the structure and prevent further loss. At Custom Installations, our contractors work hard to ensure that every repair completed not only follows the highest in industry standards but also seamlessly fits with your current roof. Our roofing installation experts take care to match the new materials as closely as possible to the existing ones so your home maintains it's attractive appearance.
Roof Inspections
Roof inspections offer an inside look into the overall health of the roof. Examining both the interior and exterior of the structure, a quality roof inspection can uncover hidden problems before they turn into costly repairs. The inspector will also be able to provide an estimate on the remaining life of the roof. For those buying a home, it is critical to have an inspection completed by a certified roofing company prior to purchase. This inspection provides a detailed assessment of the roof including the quality of materials used to construct it, when it was last replaced, and it's projected future installation and maintenance needs.
Roof Ventilation
Every roof needs adequate ventilation in order to function properly. A roof ventilation service provides preventative maintenance ensuring your roof is able to control the air flow inside the space. When a roof is properly ventilated, the home is more energy efficient, remaining cooler during summer and warmer during winter. Adequate roof ventilation also prevents the buildup of ice on the roof, reducing the risk of ice damming.
Chicago Local Roofers Since 1969
When choosing a roofing contractor for your home, experience matters. Since 1969, Custom Installations has been the preferred roofing partner for homeowners throughout the Chicago area including Bannockburn, Barrington, Buffalo Grove, Burr Ridge, Chicago, Clarendon Hills, Deer Park, Deerfield, Des Plaines, Elmhurst, Evanston, Glen Ellyn, Glencoe, Glenview, Grayslake, Gurnee, Hawthorn Woods, Highland Park, Highwood, Hinsdale, Kenilworth, Kildeer, Lake Bluff, Lake Forest, Lake Zurich, Libertyville, Lincolnshire, Lincolnwood, Long Grove, Morton Grove, Mundelein, Naperville, Niles, Northbrook, Northfield, Oak Brook, Oak Park, Park Ridge, River Forest, Riverwoods, Skokie, South Barrington, St. Charles, Western Springs, Wheaton, Wilmette, and Winnetka.
As a certified roofing contractor, we deliver the quality craftsmanship your home deserves. To learn more about our company's roof installation and repair services, contact us online or call us at 847-932-4500.