Exterior Siding Installation Services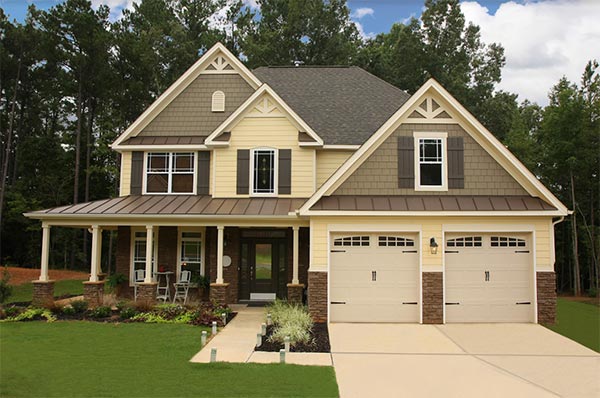 If you are looking for the best way to dramatically improve the appearance of your home, consider updating it with new exterior siding. Installing new siding can turn an old, unattractive house into a fresh, updated home. This type of project not only increases the value of your property but also adds greater energy efficiency as it insulates the home. Whether you choose traditional vinyl or state-of-the-art fiber cement, a quality siding installation by a certified contractor can make it feel like you're in a completely new home!

Are you Due for New Siding?
Are you noticing peeling or warping siding? Is your current exterior finish fading and discoloring? If you answered "yes" to either of these questions, you may want to consider replacing your existing siding. It is one of the best ways to increase your home's curb appeal. Updating your home's siding can add instant beauty while enhancing its architectural design appeal. For older homes, it can make the property feel more current and fresh. New siding can also better protect the structure from the outside elements while shedding water away from the property.
Custom Home Siding Options
At Custom Installations, our contractors offer these popular services for today's homeowner including:
While selecting the right siding is essential, the company you choose to complete the work can be just as important. Not only can an experienced contractor offer a quality installation, they also are more likely to complete the work on time and within budget. Custom Installations is a certified siding company catering to homeowners looking to transform their home with new, quality siding. From start to finish, we help our clients through the renovation process. The result is a high quality siding installation our customers can enjoy for years to come.
Chicago Area Siding Installation Services
If you are looking for a trusted siding contractor for your next project, look no further than Custom Installations, Inc. Proudly servicing Northbrook, Highland Park, Winnetka, and Glenview, we will help make the vision for your home's exterior a reality. Contact us online or call us at 847-932-4500.