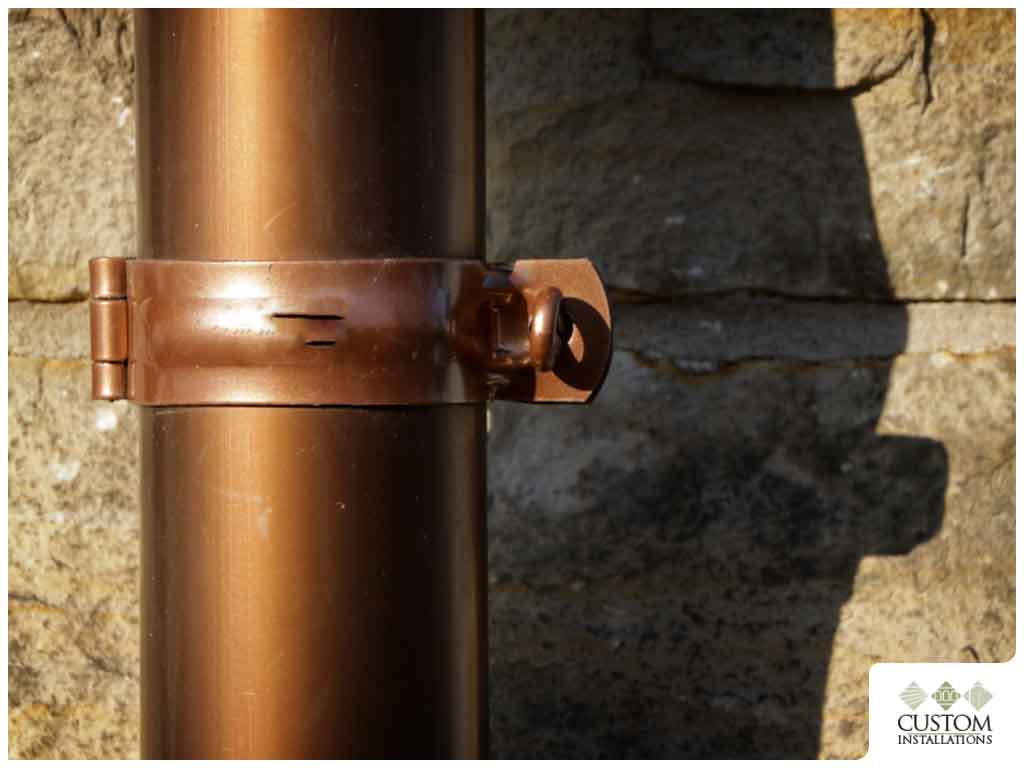 Copper rain gutters are famous for their unique appearance. Unfortunately, this unique appearance can easily become tarnished if they are not taken care of correctly. In today's article, Custom Installations Inc will explain everything you need to know about taking care of copper gutters. We'll discuss the process of oxidation and how to make sure that your gutters develop a beautiful patina. If you prefer, shiny copper gutters, we'll also provide tips to help you achieve that look.
Tips for Taking Care of Gutters With Patina
When copper is left unprotected in an open atmosphere, it will react with oxygen. This oxidation process is affected by moisture, temperature and the level of pollution within a given area. Eventually, the copper will corrode and form a dull tan tarnish on its outer layer. Later, a series of chemical reactions will cause the copper to gain a pale green outer coating known as patina. Many homeowners find patina an attractive addition to their gutter systems.
Copper will generally develop a patina if left unattended. However, you still need to be careful. If you plan on cleaning your gutters yourself, then you need to always wear cotton gloves. Otherwise, the natural oils on your skin will leave spots on your copper gutters and mar the patina. If you plan on hiring someone to clean and maintain your gutters for you, then we recommend hiring a company that specializes in copper gutters.
Tips for Keeping Copper Gutters Shiny
Some homeowners like to keep their copper gutters shiny. Here are a few tips for them. You will need to start removing the tarnish off your copper gutters the moment that they develop a dull tan tone because patina is hard to remove once it sets in. Mix four cups of flour with equal parts vinegar and salt. Use this paste to clean the gutters and make them shiny again. Next, cover your gutters with an antioxidant coating.
Custom Installations Inc is the leading gutter company in our local area because of our many years of experience and incredibly craftsmanship. We are gutter specialists. We can make custom-made gutters for our customers and we offer a wide range of gutter materials and styles. Call us at (847) 979-522 to learn more about our services and products or to request a free estimate.