Home remodeling projects can be as stress-laden as they are exciting. More so if you're a first-timer with absolutely no clue where to begin. Yes, you've decided you want a new look for your home, but how exactly do you get the ball rolling? Before you scour the Internet for roofing services, siding installers, or general contractors, the first step is to visualize your objectives. You don't have to have all details panned out right off the bat, but it's important to have a solid goal in mind before jumping into this huge undertaking.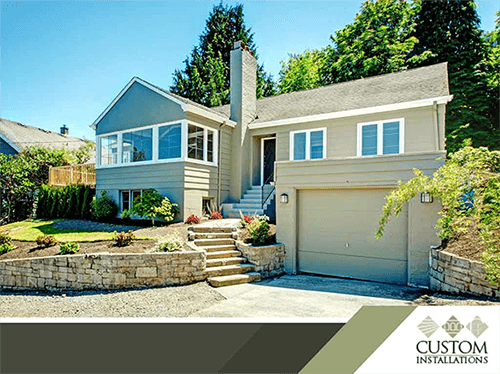 Let our remodeling experts at Custom Installations offer you some advice on where to find inspiration for your next home improvement project.
The World Wide Web
This is perhaps the easiest way to get yourself started. Simply go to Google and type in asphalt shingles, metal roofing, vinyl siding, or whatever it is you're looking for. You'll find an endless resource of photographs and articles that could very well fit the bill of your objectives. If you're a little more cyber-savvy, build a Pinterest board where you can pin all the interesting styles and designs you come across. Save some time later to sort through everything you found and filter the ones that really catch your eyes.
The Neighborhood
The homes around you can also be a good source of inspiration. You don't have to imitate them brick by brick, but their color schemes, shingle choice, patterns and moldings can serve as an inspiration for your own vision. Consider spending an hour or two driving around your neighborhood and scouting out the styles and aesthetics that really speak to you.
Professional Help
Of course, you can take a more hands-on approach and consult with a professional right away. Nobody else can give you the right advice on roofing than a roofer, offer you the best recommendations on siding than a siding contractor, or provide you with pertinent information on replacement windows and doors than experts themselves.
Custom Installations is your number one trusted general contractor and exterior remodeler since 1969. Give us a call today at (847) 979-5522 or fill out our online contact form to learn more about what we can do for your roof. We serve homeowners in Lake Forest and other nearby areas in IL.