It's time to shake off the winter chill and embrace the warmth as spring finally rolls in. But before you lose yourself in the lovely spring weather, ensure that you have taken care of your roof maintenance tasks. This way, you can fully maximize the season and avoid any roofing issue that could ruin springtime for you.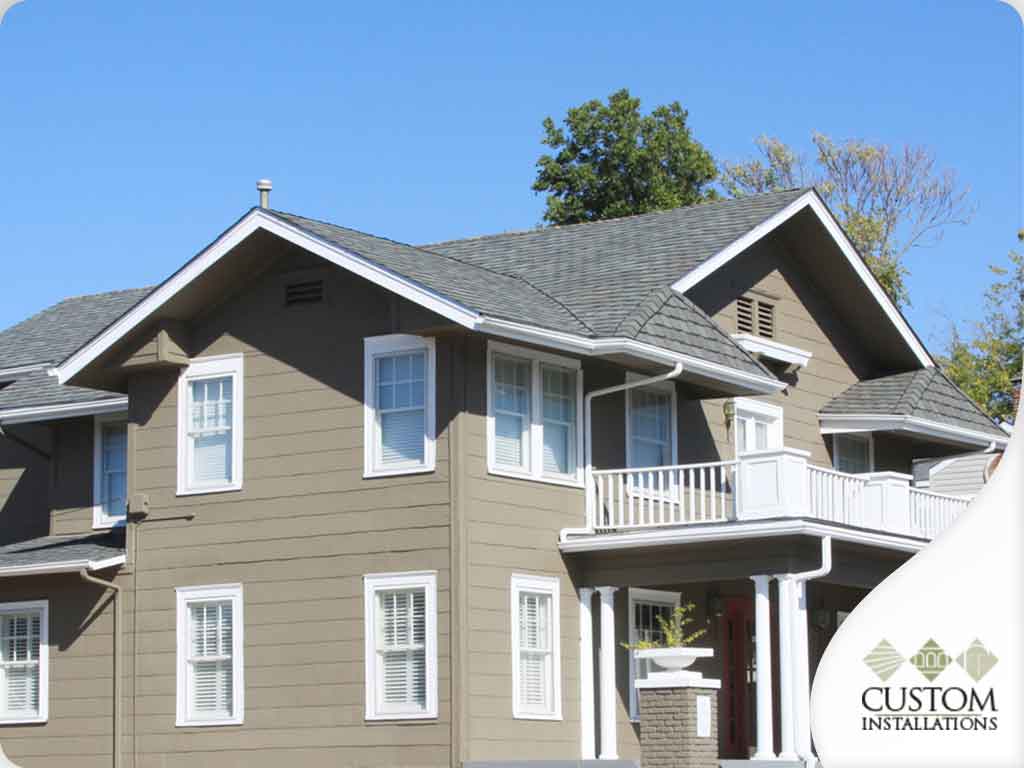 In this post, Custom Installations — a trusted provider of roofing services — lists a few things that you should include in your spring roof maintenance.
Inspect Your Roof Shingles
Find out if there are loose, curling, or damaged shingles on your roof. Don't forget to check the nails as well, and make sure nothing is popping out. If your shingles are looking worn out and old, consider its age and have a professional take a look at your roofing. It might be time for a roof replacement.
Check for Flashing Damage
Flashing is typically installed at the area where two slopes of the roofing meet. It connects various elements on your metal roofing, such as skylights, chimneys and other roof penetrations. When checking for flashing damage, look out for cracked caulking and rust spots. For damaged caulking, you can simply re-caulk the flashing. And for rust, it's important to replace the flashing immediately to prevent water damage.
Look for Algae or Mold Growth
Ensure that your roof is free of mold and algae, as these can cause serious roof problems for you. It's best to hire a pro to take care of this job so that you can ensure long-lasting results.
Clean Your Gutters Thoroughly
Gutters that are free of debris and leaves mean zero or minimal chances of clogging. That said, you can rest assured that your gutter system will be able to efficiently drain water during rain.
Custom Installations is a top roofing and siding contractor that delivers high-quality workmanship. With a skilled and dedicated team, we can ensure your expectations are met or surpassed. Call us at (847) 558-1967 or fill out our contact form to request a free estimate. We serve customers in Northbrook, IL.