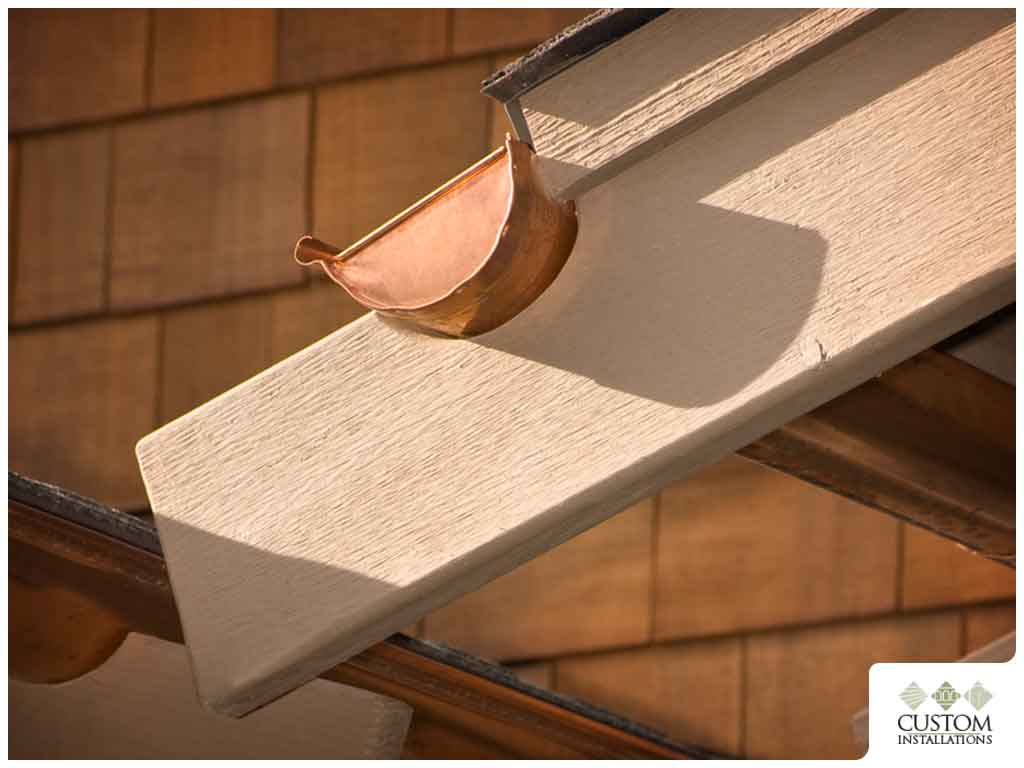 If you want the best gutter system for your home, then consider installing copper gutters. Copper is a high-end gutter material that can add value to your home and enhance its appearance. It is also incredibly durable and it can last for decades. In today's article, Custom Installations Inc will explain what makes copper gutters so special.
Copper Gutters Are Durable
Copper gutters can weather many extreme climates and they will not weaken with constant exposure to the weather. They will not rust or rot and they can last for over 50 years with regular maintenance. The high initial installation cost of copper gutters is made up for by the fact that you probably won't need to replace your gutters again. Our high-grade copper gutters can withstand harsh weather conditions. You can count on our gutters to protect your home, no matter how hard it rains and how strong the wind blows.
Copper Gutters Are Beautiful
Copper has a very distinct appearance that other gutter materials find hard to match. It is very eye catching and it looks great on traditional and high-end homes. Copper looks particularly good when it's placed next to natural materials like wood, brick or stone. Copper gutters also become more beautiful as they age. They develop a unique and appealing patina. If you want your gutters to act as a design element for your home, then copper gutters are the best choice.
Copper Gutters Require Minimal Maintenance
Copper gutters rarely sag, dent or need any repairs or replacement. You will never need to paint them because they will develop a blue-green patina over time. However, copper gutters need to be cleaned every once in a while, just like other gutters. When cleaning this gutter system, you'll need to wear gloves and use soft plastic tools to protect the gutters from discoloration and scratches.
You can rely on our company for your copper gutters installation. Custom Installations Inc has many years of experience and has completed countless home improvement projects. Our skilled craftsmen are known for their attention to detail and superior quality workmanship. We use only the best materials for our customers. Call us at (847) 979-522 to learn more about our services and products or to request a free estimate.