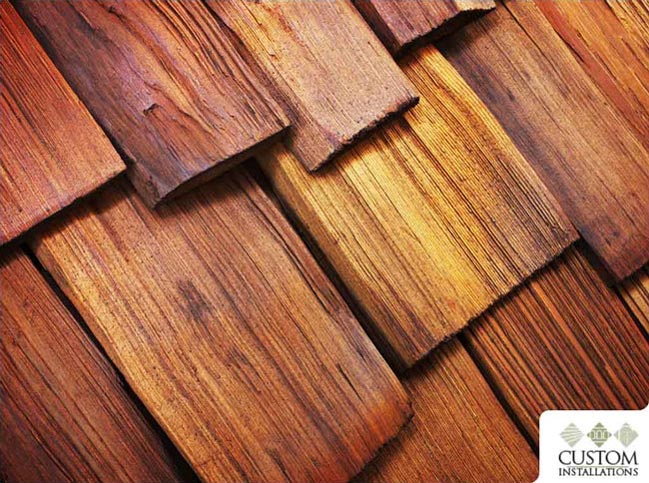 If only a part of your siding has been damaged, you may be wondering if you can replace just that spot. While it's possible to replace siding in sections, it should be avoided unless necessary.
Learn more about this project from trusted siding and roofing specialists.
Board and Panel Replacements
Damage to a single board or panel is a rare occurrence, usually due to flying debris during a storm or a baseball. It can cause the panel or piece to warp. Replace the siding immediately to prevent moisture infiltration, especially if the material is sensitive like wood.
Replacing panels is possible for most siding materials, especially with vinyl due to its lightweight feature. It can also work with aluminum, fiber cement and other siding types. However, it can be challenging to replace a single board in the middle of your exterior wall without affecting the surrounding parts. This is why it's important to hire an experienced contractor for the job.
You can start finding a reputable contractor online. If you're looking for a roofing contractor, then you can open your web browser and search "roofer near me." In this case, you need a siding expert so, search "siding installers near me."
Replacing Damaged Sections
Sometimes, a big part of the siding can sustain damage, especially with low-quality vinyl that reacts badly when exposed to heat. Rot or mildew can also cause massive damage to wood siding. In these situations, large sections require replacement.
Professionals usually notice the affected parts and replace them with new materials. In some cases, experts cut boards halfway through and attach new pieces using adhesives to the older ones. It's usually more cost-effective than replacing the entire board.
Start your project by hiring a reputable contractor. Simply go online and search "siding or roofing contractors near me." Don't forget to do your research, read reviews and ask for references. For quality home improvement services, choose Summit Roofing. Call us at (615) 873-4631 (Nashville), (423) 710-3747 (Chattanooga), or (423) 313-2960 (Cleveland).