Having your roof replaced entails a significant expense. After all, you need to consider a lot of things, including hiring professional roofers and selecting your desired roofing material. Before you pursue this big-time home improvement project, take time to set up your budget to avoid spending more than you should.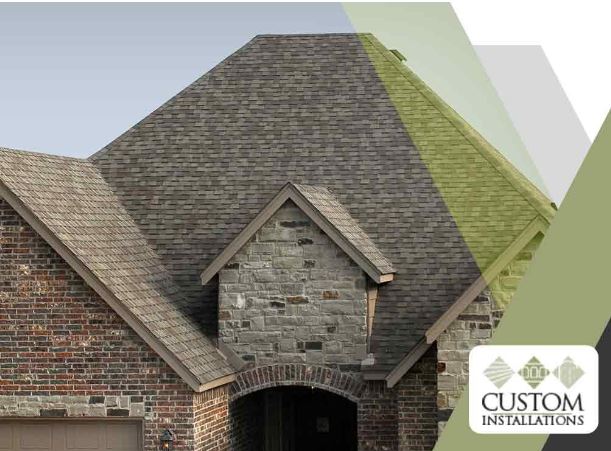 Custom Installations Inc., your local roofing and siding contractor, shares important tips you need to keep in mind when budgeting your roof replacement project.
Do Your Research
Part of setting up your roof replacement budget involves collecting estimates from local roofing services providers. You don't have to worry about this part because you can gain most of them free of charge. The cost of materials and labor tend to differ for each quote you obtain, so you have to find their average before you decide.
Think Twice About Your Roofing Material Choice
There are a lot of roofing materials available, each with unique features that can be beneficial for your home in terms of function and aesthetics. Of course, you have to budget the project based on the varying costs of these materials and the level of upkeep, as well as your type of home and its location. Custom Installations Inc. can give you expert advice on which one is the best for your budget.
Budgeting for the Unexpected
A roof replacement project may not go as planned due to financial setbacks. Running out of funds results in delays, which can be frustrating to deal with. Before you get the project rolling, be sure to set aside a considerable amount as a contingency should unforeseen situations arise.
Have Your Roof Checked First
Sometimes, a roof replacement may not be in order. Find out from your trusted roofer about your current roof's service life. Have it inspected—you may be surprised that minor repairs are all it takes to extend its life span. You can then save money for your roof replacement in the future.
Turn to Custom Installations Inc., for your roofing needs. Whether it's asphalt, slate, tile, cedar, or metal roofing, you can be sure that we deliver excellent results. We are also willing to guide you in budgeting your project. Call us today at (847) 979-5522. You may also fill out our contact form to request a free quote. We serve Illinois residents, including those living in Lake Forest, IL.