No roof lasts forever, so you need to start planning for your eventual roof replacement project. Asphalt shingles are the most popular roofing option in the country because of their reliability, cost-effectiveness and versatility. In today's post, Custom Installations Inc, the leading choice for roofing services in our local area, shares some tips to help you choose the right asphalt shingles for your project.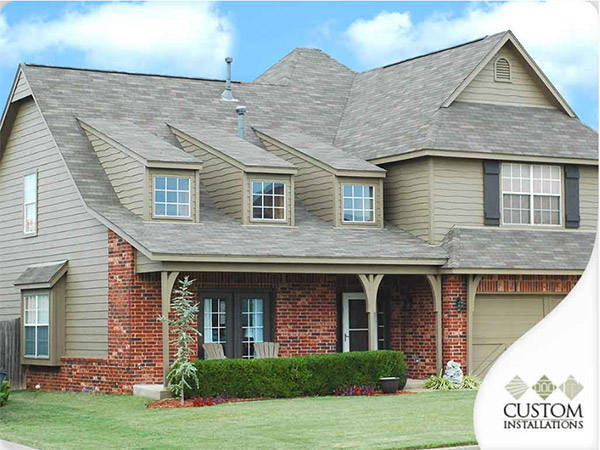 Don't Choose a Roof Color That's Too Noticeable
Your roof works best as something to tie the rest of your exterior together. Design experts say that it should not be the first feature that visitors notice. The roof is meant to be in the background, complementing the rest of your home's features. Choose a neutral color that complements the color of your siding.
Choose Roofing Shingles With Some Dimension
Asphalt shingles that look exactly the same appear flat once they are installed on a roof. As an experienced roofing and siding contractor, we recommend asphalt shingles with slight color variations. This will give your new roof some dimension. Fortunately, many roofing manufacturers offer high-quality architectural shingles that have these slight variations.
Use Large Color Samples
When choosing your roof color, don't just rely on a picture on your computer or on a small color chip. You should get two or more large color samples and then look at these samples during different times of day. Look at the samples under shadows and look at the samples under artificial light as well. The roof color you choose should still be beautiful in all sorts of conditions.
Custom Installations Inc can install a wide range of roofing options for our customers including metal roofing systems, slate, tile and asphalt shingles. During our initial meeting, we can recommend the best roofing option and roof color for your home's specific style. We serve many areas including Glenview, IL. Call us at (847) 558-1967 to learn more about our services and products or to ask for a free estimate. You can also contact us here.