Custom Installations makes life easy on property managers, building owners, and HOAS because we understand how to help them manage their roofs as an asset
Property Managers
Current customers tell us that it's difficult to find one company that can handle all of their exterior remodeling projects and service requests. By handling all types of roofing, siding, sheet metal, and gutter applications, we're able to streamline the bidding process while seamlessly handling all of the project coordination.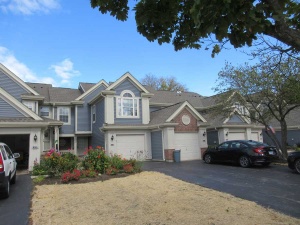 With 50 years of experience working with property management companies, architects, specifiers, and builders, Custom Installations, Inc has worked on everything from multi-unit complexes to tract housing to historical restorations to insurance remediation.
We have a dedicated office staff, service department, project superintendents and production coordinators. With a proven track record, we have what it takes to earn your business for years to come.
Home community associations have a variety of needs that can change based upon their sizes and very natures. As such, the contractors they choose should be well-versed in a variety of tasks and able to handle many different types of projects. Custom Installations, Inc is proud to offer several services that can benefit home communities.
Custom Installations, Inc Services
The team at Custom Installations, Inc knows that home communities want high-quality products and work that reflect their desire to live in a beautiful neighborhood. Some of the services they can provide in accordance with HOA needs include:
As you can see, Custom Installations, Inc provides a variety of services that can benefit your home community in a variety of situations.
Consistent Work Every Time
When hiring a contractor to serve your home community, it's important to choose a company that understands the need for consistent work on every home in the neighborhood. Although homes should be unique in many senses, the work performed on them should be of the highest quality and consist of only the best materials. Custom Installations, Inc works with some of the top vendors in the country, if not the world, and they can provide homeowners with a variety of materials and colors from which to choose. These will suit not only the climate, but also any rules set forth by the HOA.
Added Value: Service and Maintenance
As if Custom Installations' ability to provide restoration, repairs, and even new builds were not enough, the company also offers service and maintenance packages that make things a breeze for homeowners. This maintenance might consist of inspecting chimneys and gutters to determining the scope of damage after a significant weather event.
There is no job that is too large or too small for Custom Installations, Inc, and they will work hard to keep the homes in your community in tip-top condition, whether it's the dog days of summer or the dead cold of winter. In fact, Custom Installations, Inc even offers snow removal services for your community.
Whether your home community is looking to expand and add new homes, you're interested in restoring several homes after a significant weather event, or you're just looking for a go-to contractor to handle your community's needs, Custom Installations, Inc has the knowledge, experience, and expertise to get the job done.