LIFE CYCLE COST ANALYSIS TO UNDERSTAND THE TRUE COST OF YOUR ROOF
Did you know that a roof accounts for only 10 percent of the total costs of constructing a building, but 90 percent of its problems down the road?
Roof Life Expectancy
The life expectancy of your roof depends on factors including the roof material/s, roof design and the climate you live in, as well as the quality of installation and long-term care and maintenance. Below is the average life span of the most commonly used roofing materials: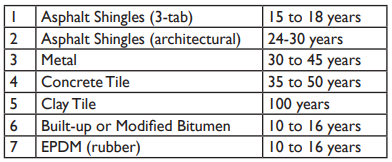 Keep in mind however that all of this hinges on one very important factor – the quality of the initial installation. If the roof fails before its estimated life cycle is complete you could be facing the cost of a roof replacement much sooner than you budgeted for.
What is Life Cycle Cost Analysis?
A majority of property owners don't quite know how to maintain their roof; therefore, when it comes time for a replacement, they get sticker shock. This is where life cycle cost analysis (LCCA) comes into play. If you're not a roofing contractor, architect, or building contractor, you most likely don't know what Life Cycle Cost Analysis is and its importance. Life cycle cost analysis is used to determine the most cost-effective roof system purchase; however, application is limited by the inherent risks of the unknowns connected with roof construction. To effectively apply life cycle cost analysis to roofing projects, one must be
cognizant of the limitations with many being common and applicable to all costing analyses.
Roof life cycle analysis is the best way to compare roof systems as the typical
depreciation for roofs is 39 years. Although, there are few roof systems performing
effectively at that age.
Twenty years is a more reasonable expectation if you plan to own a building for the long term. But what if the roof doesn't make it to 20 years? The building owner is more likely to incur a higher than average maintenance costs and, towards the end of the roof's life, major renovation costs, or possibly a total roof replacement. By factoring in repair and maintenance costs, energy savings and warranty extension options, you begin to grasp the bigger picture and better understand why proper roof design and maintenance budgeting will help keep money in your pockets.
Roof Life Cycle
About now you are asking 'what exactly is a roof life cycle'? It's simple…roof systems have four stages in the life cycle: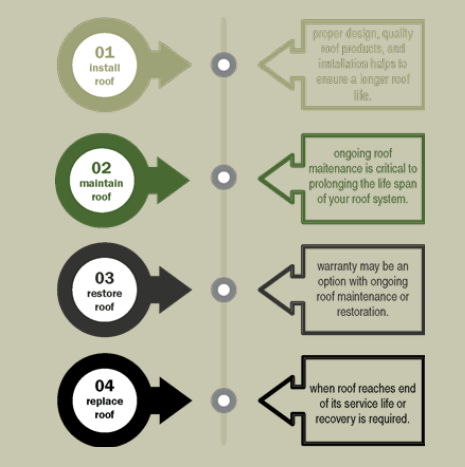 Understanding how to properly manage your roof through the stages of its life can empower you to regain control of your roof costs and identify opportunities to delay replacements with restoration, extend your existing roof warranty and save money over the life of your roof.
Variables to Calculate True Roof Costs
Contrary to popular opinion, the cost of a roof is more than the installation price, and the lowest
bid doesn't mean you are getting the lowest cost roof either. The expected life of a given roof in a
given environment has the most impact on a roof's overall life cycle cost. Focusing more on the roof system itself provides the lowest life cycle cost, although a higher installation cost.
One potential weakness in life cycle cost analysis is inflation. Inflation is a general rise in the price
of goods and services over time in the economy as a whole, without a corresponding increase or
decrease in value. No one can predict what inflation rates will be in the future. Historically, inflation in the United States falls between 2-4% percent a year. However, in down economies, inflation rates are closer to 0-2%, and upwards of 10% when unanticipated events such as a dramatic rise in oil prices.
Other variables used in calculating a life cycle cost include disposal costs, the energy savings incurred by installation a lighter colored roof or one of differing materials, and state, city or utility rebates offered for installation of energy efficient roofing systems.
Routine Maintenance and Repairs
Additional costs associated with roof life cycle are installation inspections, semi-annual inspections, costs associated with leak-related repairs, routine maintenance costs such as drain and gutter cleaning, flashing repairs and other housekeeping items.
Many of these important maintenance items and semi-annual roof reviews are offered by Custom
Installations in maintenance packages with an annual service charge.
A Life Cycle Cost Comparison Example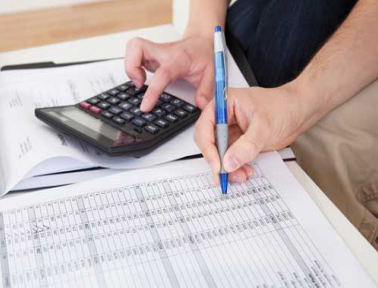 To illustrate an example of how roof life cycle cost analysis works, we highlight a study conducted by a major roofing manufacturer. In 2010, roofing manufacturer FiberTite conducted a 20-year comparison between a proposed 10,000 sq. ft. black asphalt roof system with a white granular surface and a premium fully adhered white membrane roof in Columbus, OH.
The average premium black asphalt roof has an average life span of 14 years while the life of a premium white roof is more than 20 years. Keep in mind that a roof systems life span can differ depending on the local environment. In the southwest UV rays are more penetrating and can break down roofing material quicker than Midwest locations.
Another factor is how the building is used can affect the life span of your roof if exposed to chemicals generated by food processing or manufacturing versus a building that houses a retail store. When deciding what time span to allot for the life of your roof be sure to use numbers representative of the type of material as well as the surround environment.
This 10,000 square foot reroof project is comprised of a three-ply built-up roof system and assume the structure weight limitation is close to its maximum. A 20-year time period was used to determine the life cycle cost, given that 20 years is the minimum timeframe most building owners want their roof to last. Prior to examining the typical variables used in calculating the life cycle cost of a roof, we look at the initial installed cost of the comparison example roofs. The initial cost of the premium black roof with the granular surface i.e. asphalt, is $56,800 vs. $57,800 for the premium white membrane roof.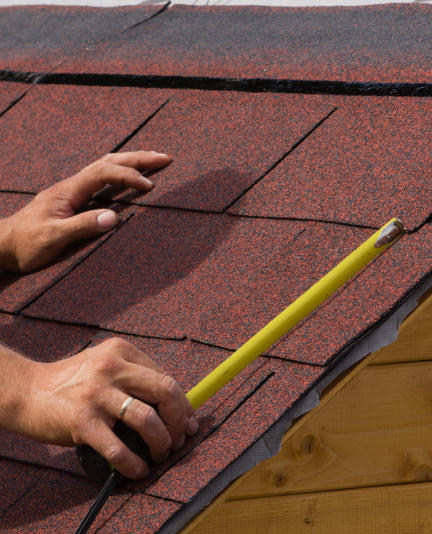 The white roof, over its life span, outperforms the less expensive black asphalt roof resulting from lower maintenance and renovation costs coupled with higher energy savings. Installation
costs of the black asphalt roof was within $1,000 of the white roof. However, the net cost
of the white roof was $46,000 compared to the black asphalt net cost of $115,220.
How is this possible? If a decision is based on that cost alone, it looks to be a toss-up. Is it really though? What tells a contrasting story is the total life cycle cost spans over 20 years and does not integrate a present value analysis. Over 20 years, the premium black roof with a white granular surface will cost an estimated $115,220; while the premium white membrane
roof will cost $46,600. Although it may sound illogical, according to all of the sources used to
calculate this cost, it is accurate. Note: We referred to a study conducted by the late Carl Cash of Simpson, Gumpertz and Heger, Inc., a leading and highly respected
roofing consultant. Cash's study is probably the most extensive study of roof life and related life cycle costs ever to be completed in the industry
Energy Savings
Asphalt Roof: $4,000 | White Roof: $16,000
Fibertite used information from the Department of Energy's statistics to measure energy savings of various roofing systems throughout the United States. They found that over a 20-year period the white roof anticipated a return of $16,000 in energy savings, where the black asphalt roof is expected to return $4,000.
Maintenance Costs
Asphalt Roof: $23,300 | White Roof: $5,800
An extensive study performed by a leading roof consultant found that due to the shorter life span
of an asphalt roof as well as UV degradation, the asphalt roof maintenance cost $23,300 over 20
years whereas the white roof is a mere $5,800. Both systems include semi-annual inspections as
recommended by the NRCA. Additionally, the white roof includes a cleaning every three years to
maximize its reflectivity index.
Although the maintenance costs for both systems would be close in the beginning, as the asphalt roof was close to seven years, owners can expect maintenance costs to increase quickly, resulting from the deterioration of the asphalt cause by UV and other uncontrollable environmental variables.
Major Renovation Costs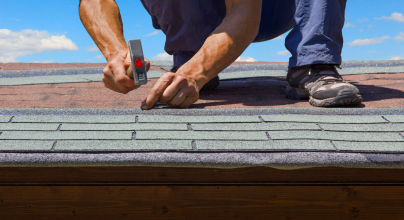 Asphalt Roof: $29,157 | White Roof: $0
As the asphalt roof has a shorter life expectancy of the asphalt roof, along with the 20-year goal, a
major restoration would be likely around the 15-year mark. FiberTite's example has a price
tag of $29,157, although a more exact number is dependent on factors like ongoing repairs and
system maintenance. Although this is a practical outcome for a roof in the specified environment.
The white roof renovation costs would be $0 over its 20-year life span.
Disposal Costs
Asphalt Roof: $9,963 | White Roof: $0
The example roof replacement used the supposition that it is a 3-ply built-up roof system with structure weight limitations close to its max. The impact of disposal costs assumes the existing roof system needs to be removed before the installation of the new asphalt. Another assumption is the white roof system can be installed directly over the existing roof system saving $9,963 on the initial installation. However, due to roofing standards and local authorities requiring at least a partial roof removal, do not assume you can go over the existing roof because the new roof is white. Keep in mind, this example does not include installation costs, only material disposal costs.
SUMMARY
Total Cost of Asphalt Roof Over 20 Years: $115,220 | Total Cost of White Roof Over 20 Years: $46,600
This scenario exemplifies the benefits of performing a roof life cost analysis before choosing a new roof system. It is important to be armed with the full understanding of your existing roof system and design limitations before making a new roof system decision. Although all projects differ because of needs, location, and use of the space, a roof life cycle cost analysis is the. While every project is different and relies on your needs, location and use of space, a roof life cost analysis will help you find the best solution for your building. It is also important to remember that before you begin your roof system selection you need to fully understand the existing roof system along with any design limitations it may present.
BUDGETING FOR MAINTENANCE & REPAIRS
INDUSTRY BASELINES
To create a basic estimate, use one of the following methods:
The 1% Rule: Maintenance should cost approx. 1% of the property value, annually. So, a property valued at $300,000 may cost $3,000 a year to maintain.
The Square Footage Formula: Maintenance should cost a minimum of $1 per sq. ft., annually. So, you can expect a 2,000 sq. ft. home to cost about $2,000 a year to maintain.
The 1.5X Rule: Annual maintenance costs should run approx. 1.5 times the monthly rental rate. So, if you're renting the home at $1,200, you should expect to spend $1,800 a year on repairs.
Looking for a basic estimate to judge your official budget off of? Compile all 3 methods above, and average them all out for a generic baseline.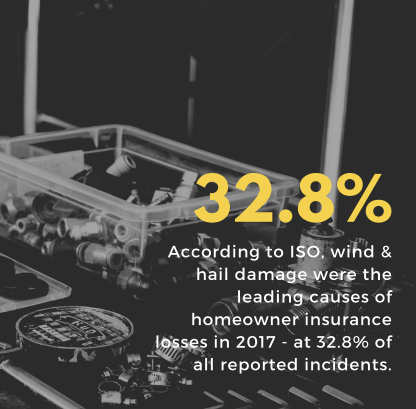 Before we delve into the specifics on how to create an effective maintenance & repair budget, we've got to get some terminology straight – as there are potential consequences for accounting purposes if you get them incorrect.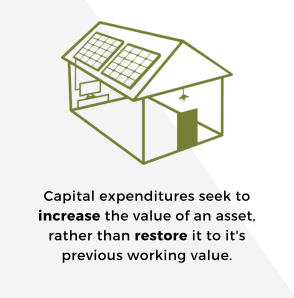 CapEx simply stands for capital expenditures, which are typically large investments that increase the value of your property. Maintenance & repairs (or OpEx), on the other hand, are the various and oftentimes frequent costs required to restore or maintain the property, rather than add value to it. Replacing your entire roof is a CapEx. Repainting the walls after a move-out is a maintenance & repair expense.
We're going to include CapEx within our budgeting items. However, for accounting purposes, understand that CapEx is reported separately from maintenance & repairs.
TERMINOLOGY: CAPEX / REPAIRS & MAINTENANCE
First, determine your basic monthly maintenance & repair costs. This is done by reviewing all of your property expenses outside of insurance, taxes, mortgages, external property management fees, and utilities.
What you need are items like landscaping, cleaning, garbage collection, and anything else that helps routinely uphold the interior and exterior curb appeal of the property.
Next, we're going to factor in your occasional CapEx repairs. These are your larger expenses that can be estimated pretty accurately by looking at the current condition of your property assets in comparison with their avg. lifespans. This requires a bit more work, so let's delve deeper in how to calculate your CapEx figures on the next page.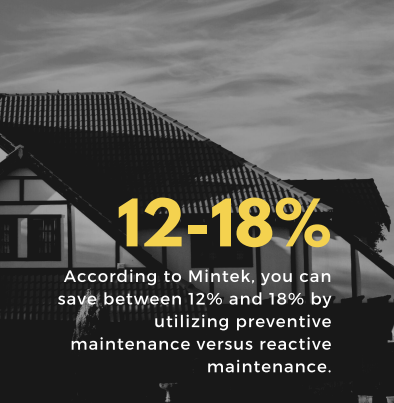 Estimating your property's monthly costs of CapEx repairs isn't rocket science – it just takes a bit more time.
First, create a list of major CapEx items for your property. These include things like:
Rooftops
Siding
Gutters
Windows
Doors
HVAC
Flooring
Plumbing
Major Appliances, etc.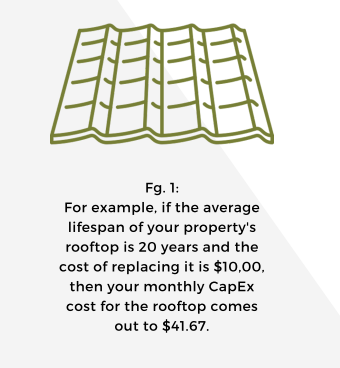 Now, take each item and find 1.) The average lifespan of that item, and 2.)
the cost of replacement for that item. Using this information, you can then
calculate your CapEx costs (Fg. 1).
To help guide you on the general lifespans of a few exterior materials, we've created a visual guide on the next page.
PREPARING YOUR MAJOR REPAIRS BUDGET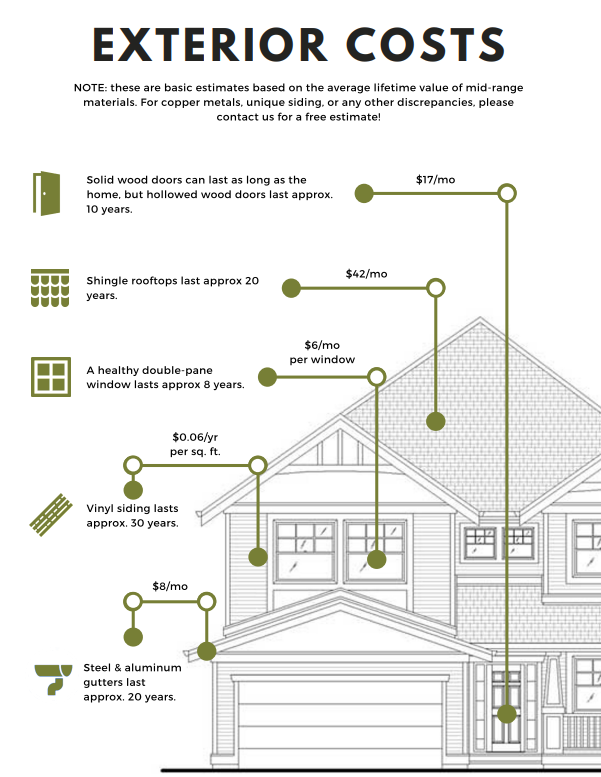 Now, you can properly estimate your monthly and annual maintenance & repair budgets with much more accuracy than simply using the 3 rule-of-thumbs on the first page! Never go negative from an emergency repair, again.
When it comes to your properties, preventive maintenance goes a long way to ensure your investments are safe and free from damage. Preventive maintenance also extends the life of a home's existing materials.
As a siding installation company, a roofing contractor, and a gutters company (among other services) Custom Installations offers a variety of services to make sure your properties remain in tip-top shape. We have the experience and knowledge needed to perform a variety of outdoor jobs. From chimney flashing and caulking, to gutter cleaning and soffit venting, no job is too big or too small.We also inspect the outside of your properties, recommending any services necessary to prevent problems in the future – including water damage or a worn roof.
At Custom Installations, we also offer snow removal services for roofs during those heavy Chicago area snow falls. From private drives to large parking lots, we will work with you to clear your space and keep you safe. Because of the vast services we provide, we have the ability and know-how to provide maintenance of any kind. To learn more about the wide-variety of maintenance services we provide, contact us online today at custominstallations.com or call (847) 906-0993.
NAVIGATING AN INSURANCE LOSS
HANDLING CLAIMS
How to get repairs covered by your insurance.
An insurance loss for anything is a headache-inducing experience. When that insurance loss includes damage to a home, however, it can be devastating – especially if the home has been damaged to the point of mandated vacancy.
Wind, hail, fire, theft, and any other disastrous, uncontrollable process can result in the damage of your property. As homeowners or property managers, it's incredibly important to understand how these damages to your home can be repaired with speed, efficiency – and on your insurance company's bill.
This includes understanding the various portions of the home that may be covered by your homeowner's insurance, the different ways you can enforce the policies you've paid for, and how to navigate the negotiation process with your insurance company.
Be prepared.

WHAT'S COVERED?
First, you need to understand everything that your current policy covers for the exterior portions of your home. Your coverage may vary, and it is important to understand that deductions and caps may apply – but for a general overview of different coverage areas, we've made a simple guide: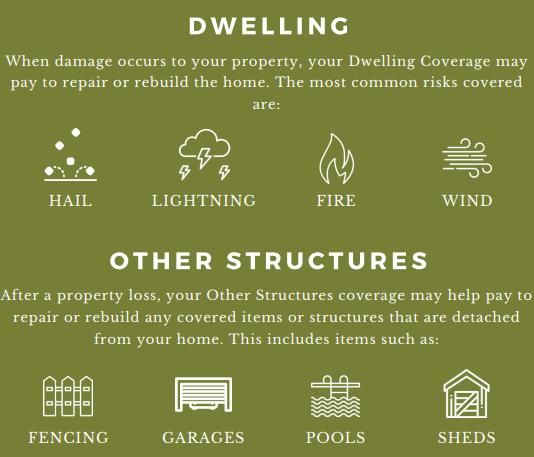 OTHER COVERAGES
Note that homeowners insurance also typically covers the homeowner's personal belongings, and even offers certain liability protections against injuries that occur on your property. Check your policy closely.
TIPS BEFORE FILING AN INSURANCE CLAIM
Before we move on to the specific areas of your home you may claim a loss on, it's important to understand a few general guidelines:
FIRE: If there is a fire, you should contact the fire department first before calling your
insurance.
POLICE: If there is a burglary in progress, or vandalism involved, you need to contact the
police and allow them to conduct their investigation immediately, rather than after the claim is filed.
PREVENTION: In the case of immediate damage – like a hole being torn from your roof during a storm – it is always acceptable to stop further damage from occurring before an insurance claim is filed – by nailing up a tarp over the hole to prevent further interior water damage, for example.

COVERAGE CAPS
Some things just aren't covered by insurance. Here are a few common exclusions that are rarely covered: Pollutants, war, cracking, wear & tear, damage by government, snow on outdoor property, vandalism on vacant property, vermin & insects, power interruptions, and nuclear hazards.
It's also worthy to note that, for some areas of coverage in high-risk areas (like hail coverage in Texas), insurers have begun placing caps on the amount of damage they will cover – meaning that certain caps may prevent you from full replacement of the damaged property.
DEDUCTIBLES
When you consider filing an insurance claim, please view the damage amounts in conjunction with your deductible. For instance, if your deductible is in the average homeowner's range of $1,000 – $2,500 and the damage to your property falls below the deductible, the claim will not be covered.
MAKING THE CLAIM
To claim an insurance loss on your home, be sure to follow these steps:
Take photos of your property in GOOD CONDITION, first. As with most insurance claims, it is incredibly important to have evidence of the undamaged property before filing a claim for damage. Do this right now.
If possible, try to capture evidence of the damaging incident itself, to showcase the severity of the event and make your case stronger. Of course, do not ever do this at risk of personal injury.
Take photographs of the damage done to your property. Every single ding, hole, scratch, or divot – capture it all.
Get an immediate estimate for the value of your damaged property from an expert consultant. Do this as soon as possible – as having an expert provide you with the correct figures will prevent any hiccups or denials on your claim. Your insurance may have time constraints on reported damages, as well – so keep this in mind.
File your claim with your insurance agency as soon as you have enough supporting figures and evidence.
While an exterior damage consultant is able to provide you with the correct values that you may be owed, it is ultimately up to you to negotiate the process – as only a Public Adjuster may do so without serious fraudulent criminal charges.
GETTING YOU HOME REPAIRED
Hopefully, you've already contacted an exterior damage consultant following the incident. If so, they will likely be working with you hand-inhand to begin estimates for the repair and replacement process. Once you have these estimates and codes properly accounted for, you will be perfectly positioned to make strong, fair negotiations with your insurer.
Your rooftop is an integral bulwark for the protection of your home – which also means that it encounters a significant amount of erosion and damage during inclement weather.
Unfortunately, insurers do not always have the homeowners best interest in mind, as they have budgets and caps to maintain. Fortunately, insurance adjusters are not roofing
experts and don't always have the current, succinct roofing codes on hand when making their estimates.
That is why having an expert consultant like one from CI is so vital – as we are able to
provide you with the correct, distinct codes that may not only entitle you to repaired damages, but even a fully replaced roof.
The siding of your home is another expensive area that will likely be covered by your homeowners insurance. The previously mentioned qualifications for rooftop repairs and replacements apply to siding, as well.
It's important that you have matching siding installed when having even the smallest portion repaired or replaced. Having mismatched siding actually devalues
your property.
As such, when siding needs replacement it may be difficult to acquire the exact same siding that is on the rest of your home. Be sure to discuss this with your insurer to find out if your policy includes a "matched siding" criteria to avoid a potential devaluation of your property by having mismatched materials.
Your gutters are incredibly important in facilitating the run-off of debris and water from your home. During inclement weather, these gutters are easily damaged.
Unfortunately, damage to your gutters may not be covered in areas where high-wind events are frequent, unless explicitly stated in your policy. For example, in areas like the Gulf Coast, some insurers don't even offer protection from wind damage.
Most all-risk causes of damage to your gutters will be covered, such as: ice, snow, wind, rain, and vandalism.
Unfortunately, most homeowners insurance does not cover damage to windows if the homeowners were the cause of the damage (i.e. a child throwing a baseball through the backyard window). However, if a storm, fire, or vandal breaks your window, you may be covered.
Keep in mind that insurers typically do not cover maintenance faults – so things like a drafty window or moisture-damage will likely not be compensated for. However, the costs for replacement may be mitigated by the window's manufacturer's warranty.
UTILIZE OUR RESOURCES
Free inspections, estimates, and expert consultations
When disaster strikes your home, it can often leave you unsure on where to turn to next. It's always best to first have your property inspected for damage by an expert exterior contractor. They can tell you the extent of the repairs needed, how long the work will take and, most importantly, if your home is safe to inhabit. At Custom Installations, we offer thorough inspections free of charge.
Once the work is ready to be completed, it is important to choose a restoration company that can handle all of the exterior work. Custom Installations is a full-service contracting firm specializing in every aspect of the home's exterior including: windows, roofs, siding, doors and gutters. With
a commitment to quality craftsmanship, our experienced crew members
work diligently to ensure the new materials match seamlessly with your existing exterior.
When it comes time to file your insurance claim, let Custom Installations help. We have worked with countless insurance companies to assist our clients in this tedious process. After your initial claim is filed, one of our team members will meet with the adjuster onsite to assess the damage and prepare an accurate proposal. We will continue to work closely with both you
and your insurance company providing timely and thorough paperwork so your claim can be processed quickly.
To learn more about the wide variety of insurance restoration services we provide, contact us online today at custominstallations.com or call (847) 906-0993.