Refer A Friend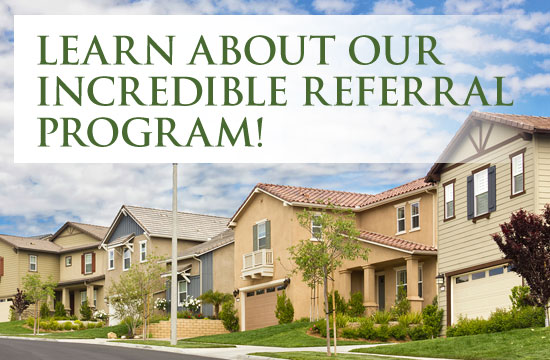 Custom Installations knows that the greatest compliment you could give us is to refer your friends, neighbors, and coworkers. That's why we've set up a program to express our gratitude to those who help spread the word about our high-quality products and services.
HERE'S HOW IT WORKS:
Refer a friend, neighbor or co-worker to Custom Installations and if we are hired to complete their project, we will send you a check for the following:
• $250 for projects up to $25,000 (minimum of $5,000)
• $500 for projects over $25,000
For More Information
About Our Services, Call:
REFER A FRIEND
NO OBLIGATION. NO PRESSURE.
REFER A FRIEND OR NEIGHBOR
& REAP THE REWARDS!*
Custom Installations Referral Program
*Read below for full details of our referral program