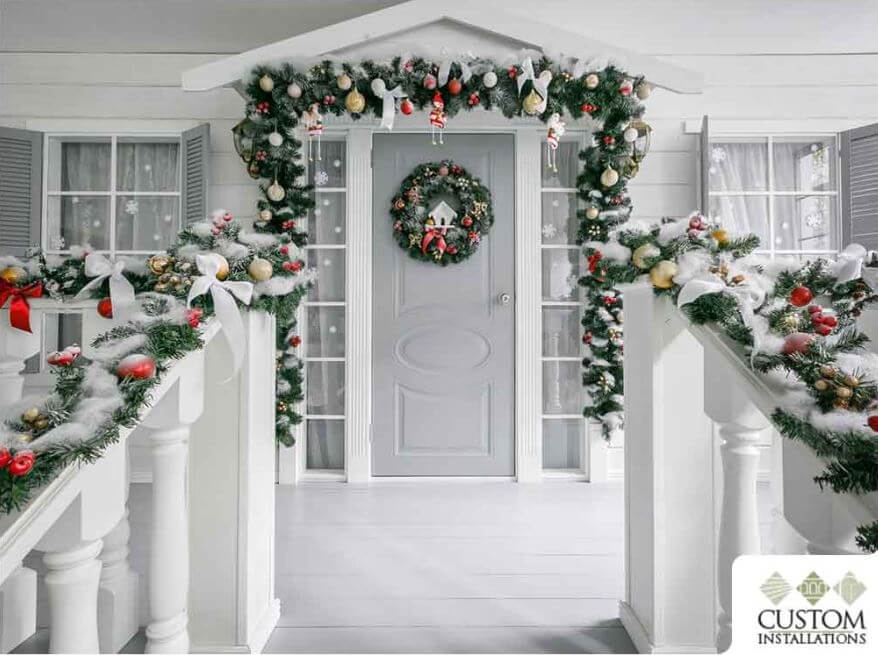 Strong winds, cold temperatures, snow, and ice can cause different issues in your home. Your exterior is even more susceptible to problems, especially your exterior doors.
Read on to learn about common door problems in winter from a leading door and siding contractor. 
Loose Screws
The screws on your door may become loose during winter due to temperature and humidity changes. This may seem like a minor issue, but it can cause more problems. Loose screws can make your door sag and not fit properly within the frame. They can also cause the door to stick or rub against the frame.
Door Binds in the Upper Corner
This problem commonly occurs in entry doors during winter. Doors bind in the upper corner of the jamb as a result of the door pulling down at an angle from the top corner. Changes in the weather can cause the frame to expand and contract, causing the door to get stuck. Door binding can also happen due to failing stripped screws or the weight of the door pulling down on the opposite corner.
Door Remains Open
Doors that don't fully close will allow drafts into your home. Drafty doors make up for 11 percent of energy loss in the house. Your door isn't fitting properly within the frame if you can't close it completely. It's likely that the door jambs aren't standing vertical or leading toward the left or right side.
If your old doors are getting hard to operate, you may need to replace them. Whether it's time to get a new metal roofing or doors, you can count on Custom Installations. Our home improvement experts will help you choose the best entry door for your home.
Door Latch Misses the Strike Plate
The strike plate is usually misaligned if the door latch misses it. Even a slightly off latch can make the door hard to close. The small metal plunger on the side of your door must fit squarely into the plate attached to the frame for the door to close properly.
For quality door installation, window replacement and roofing services choose Custom Installations. Call us at (847) 558-1967 or complete our online form to get a free estimate. We serve homeowners in Glenview, IL.