According to gutter and roofing services providers, gutters are an important part of every home, catching water that runs off your roof and directing it away from your home to prevent moisture damage. With that in mind, there's no doubt that you'll need to maintain your gutter system every season to ensure it remains in top form.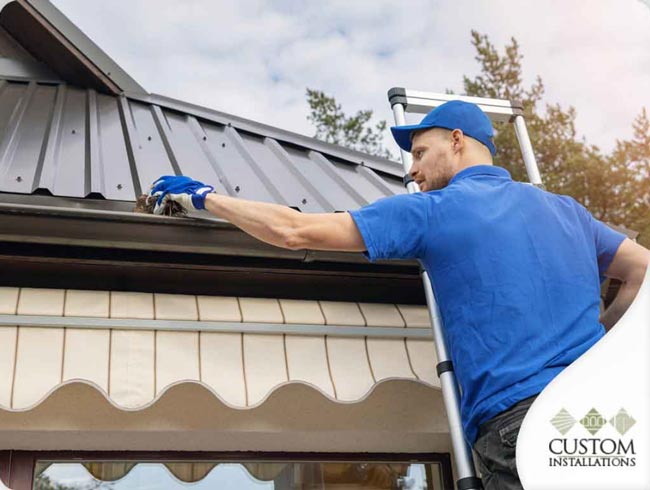 Here are some tips to help you get started:
Winter
Winter is the most brutal time of the year for your gutters as it's possible for ice to form on the system or for snow to pile up and cause it to sag. During this time of the year, monitor for ice dams and icicles as they could be signs of heat escaping your home. If needed, hire a contractor to remove the ice dams from your gutter as well to prevent further damage.
Spring
During the spring season, on the other hand, it's time to focus on what damage the previous season may have inflicted on your gutter system. Avoid inspecting your gutters on your own and hire a professional to check for cracks and sags instead.
Summer
When the summer season arrives, the weather and temperatures are a bit more favorable for you and this is the best time of the year to have your gutters and downspouts repaired. While you're at it, be sure to have your professional reattach or install gutter guards to your gutter system to better protect them from debris.
To repair your gutters or install new ones in your home, look no further than expert gutter and siding contractor, Custom Installations.
Fall
During the fall, trees are now shedding leaves and if your gutters don't have gutter guards, they can easily pile up on the system. This can cause your gutters to clog during a storm or form ice dams once the winter season arrives again. With that in mind, be sure to have a gutter cleaning expert remove the leaves from the gutters every now and then to prevent this from happening.
Looking for a professional to maintain your gutters? Don't hesitate to turn to Custom Installations, your number one expert when it comes to gutter repair and metal roofing installation services. Give us a call at (847) 558-1967 or fill out our contact form to get a free estimate. We serve homeowners in Lake Forest, IL, and other nearby areas in the state of Illinois.