Summer storms can suddenly appear, which is why it only makes sense to take preventive steps which prevents or minimizes storm damage. In this blog, roofing and siding contractor Custom Installations shares tips on how to minimize and prevent sudden storm damage in the summer.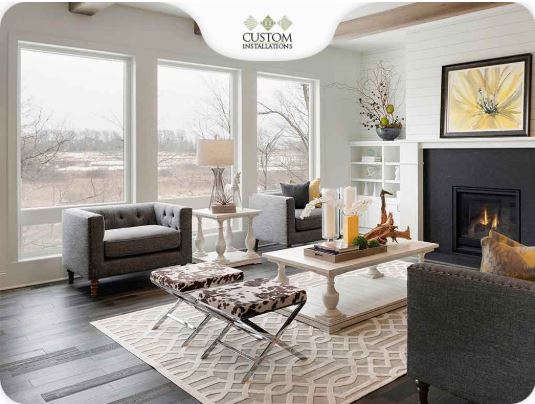 Keep Your Gutters Clean
Clean gutters will save you a lot of trouble in the event of a sudden storm. Without obstruction, your gutters can prevent overflowing rainwater from flooding the basement or causing damage to the house foundation. Regular cleaning and maintenance is the key to an efficient gutter system. If you already have a maintenance agreement with your gutter contractor, make it a point to stick to the schedule. Accessories such as gutter protection systems can also help prevent leaves and debris from clogging your gutters while reducing its maintenance requirements.
Trim Surrounding Trees
Trees provide shade and helps protect your home from wind damage. However, as a leading provider of roofing services, we must caution against tree branches touching the roof. Sharp branches moved by wind can scrape the outer roofing layer and expose the base material, or even the underlayment. During milder weather, tree branches can also give small animals like squirrels access to the roof. A local professional should know how to trim the branches without harming the tree. A 10-foot clearance should be enough to keep your roof space while allowing for growth.
Clear Loose Objects in the Yard
Loose objects such as tools and toys are harmless, but high winds can turn them into projectiles that may damage your siding and windows. Make sure you clean the yard periodically and store these objects in containers and toolboxes.
Install Storm Doors and Window Shutters
Storm doors and window shutters protect your doors and windows from wind and impact damage. Before you dismiss them as additional expenses, consider that storm door and shutter repair or replacement cost much less compared to doing the same to windows and entry doors. Their aesthetic benefits and additional insulation make them great investments.
Custom Installations is your leading provider of metal roofing and other home improvement services. Give us a call at (847) 979-5522 or fill out our contact form. We serve customers in Glenview, IL, and surrounding areas.